Wondering how to take care of your home in winter in Northern Colorado? You're in the right place!
Let's face it, Colorado winter is like no other. Even though it's not as cold as snowy as some people believe it to be, it can get quite cold during the winter season in Northern Colorado. So, it's important to prepare for it in advance and protecting your home is important.
Here are some tips to keep your family and your home warm and protected during winter.
Protect your home even when you're out of town
There are some things to have in mind when going out of town during a cold front. First of all, make sure you leave kitchen and bathroom faucets with a really slow drip. Just in case, open up the cabinets under the sinks to increase heat to the pipes.
Also, if you are out of town for an extended period of time, consider asking a reliable neighbor or friend to check your home from time to time and make sure everything is okay.
Prevent frozen pipes
Another important thing to have in mind is to set the optimal temperature for your thermostat. So remember to set all thermostats set above 61 degrees at all times to keep the temperature consistent throughout the day and night. This will help avoid frozen pipes and pipes bursting. This includes keeping it at or above 61 while you're away on vacation.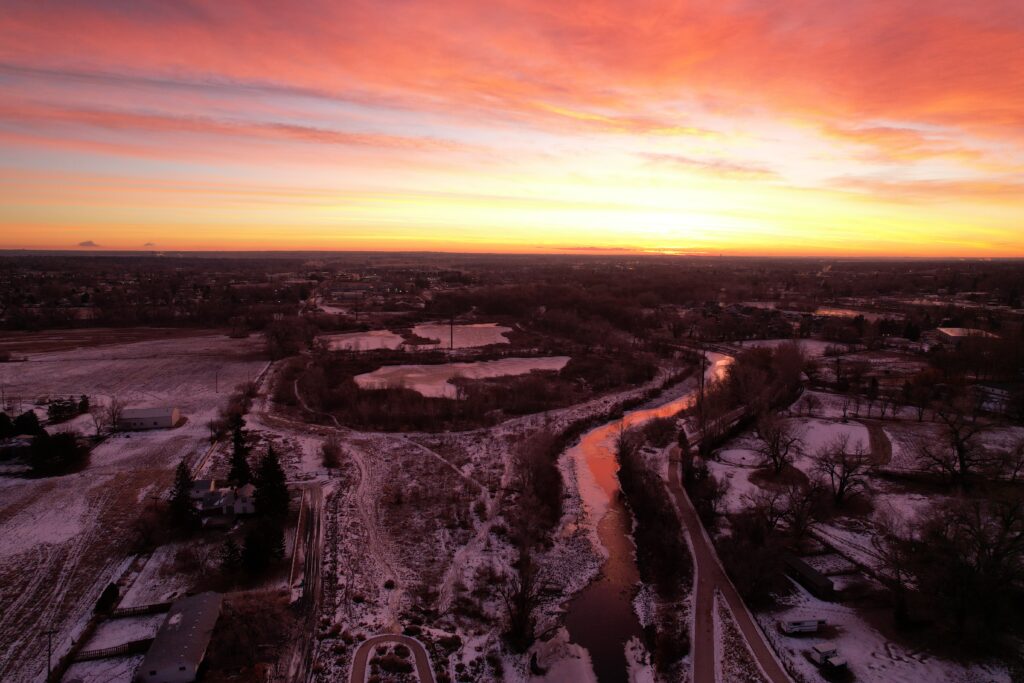 Prepare your HVAC system for the winter
If your furnace goes out, you're left without heat, make sure you call your HVAC specialist as soon as possible. This is an emergency during winter and cold temperatures. In the meantime, get space heaters and specifically heat the parts of your home with pipes (such as the kitchen and bathrooms). Pipes that could run along the exterior of your home are the most vulnerable at this time.
Do your pre-winter cleaning
If you have a fireplace, remember to have your chimney cleaned before the winter season begins. A great company in Northern Colorado is Garett's Chimney Cleaning. Also, clean out gutters full of leaves to encourage the proper flow of water, so when the snow melts, the siding and foundation of your home are protected from water clogged and finding its way down the facia behind your gutters.
Prepare your house for the winter season
Make sure to reverse your ceiling fan to change the direction of the airflow and have it run clockwise. Also, disconnect all hoses and cover hose bibs for the entire winter season. They're completely fine to remove and use on warm days but avoid leaving them overnight. While stated above in regards to emergencies, you should have your furnace checked and filter changed prior to the cold months.
Reduce gas bill during winter
Times are tough right now, so you're going to want to do everything in your power to reduce your gas bill during the winter season. Here are some tips for reducing gas bills in Northern Colorado:
Add window coverings to windows that don't have them
Wrap windows if you have older windows with poor insulation
Turn down water heater settings to reduce the amount of gas used to heat the water for your home (laundry, showers, dishwasher, running water)
Wear more clothes and reduce your thermostat temps – but not below 61!
Add weather stripping in your doors where you may have a draft coming in.
So there you have it! We hope these tips will help you keep your family and your home safe during winter. If you need any help with moving to Northern Colorado, the Soukup Real Estate team is here to assist with everything you need! We're professional real estate agents with years of experience in helping people settle down here. Northern Colorado real estate is our life, and we'd be happy to help you find your place here.