It's the most wonderful time of the year! Winter is definitely one of the best times to spend with family, cozy up on the couch, and enjoy holiday movies together. It's also a great time to try some fun family activities, from holiday shopping and picking gifts for loved ones to ice skating and sledding.
Fort Collins, Colorado, is absolutely stunning during the winter season. And if you're looking for some budget-friendly family activities, you're in the right place. Here are the six best things to do in Fort Collins during winter.
Snowshoeing at Lory State Park
A fun family activity to try this winter is snowshoeing at Lory State Park. It's a great way to introduce your children to the beautiful scenery of the backcountry as you spend quality time in nature and create new family memories.
Sledding at Epic and Fossil Creek Park
Let's face it, you think of winter, you think of snow and sledding. Sledding is definitely one of the most exciting things to do during winter. And Fort Collins' has some great hills to check out. Over by the old Hughes Stadium, Edora Park, Fossil Creek Park and others have just what you need to enjoy this epic winter activity. Extra tip: Remember to bring your personal gear with you.
Ice Fishing at Sheldon Lake
Sheldon Lake is a small reservoir located on the south side of Fort Collins City Park. It is popular for fishing and paddle boating during the warmer months. However, interestingly enough, it remains popular for ice fishing, ice skating, and pond hockey even during the winter season. So, if you want to try this activity, check out Sheldon Lake and make sure to bring your personal gear with you.
Fort Fun
Fort Fun in Fort Collins, Colorado, is the go-to place for indoor activities such as arcade games and laser tag. You can choose from tons of fun activities, from mini golf to bumper boats. If you want to get some bowling in, check out The Summit in Windsor, CO too.
Fort Collins Museum of Discovery
Another indoor activity to try this winter with your family is the Fort Collins Museum of Discovery. This science, history, and cultural museum is Northern Colorado's most immersive and innovative museum. It offers guaranteed fun for all ages, making it a perfect entertainment for families with children.
Ice rink at Old Town Square
Finally, while not one of my favorites, Ice skating in Old Town is something to check out. The best thing about it? It's fun no matter what age you are! That makes it a win-win for families with children. And the good news is that The Old Town Square Skate Rink is now open, so you can start having winter seasonal fun even when there's no snow.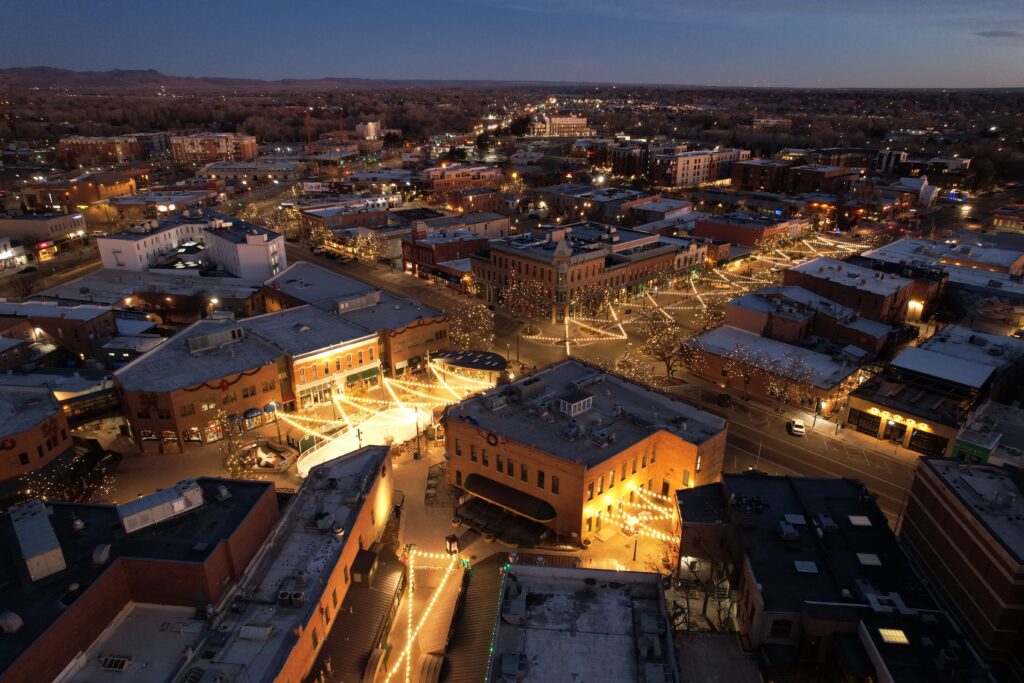 So, there you have it! Those were the top six budget-friendly activities to try this winter in Fort Collins, Colorado. As you can see, Fort Collins is a fun place to be all year round, but there's something about the winter season that just hits different!
If you need any help with moving to Fort Collins or Northern Colorado, the Soukup Real Estate team is here to assist with everything you need! We're professional real estate agents with years of experience in helping people like you make a home here. Fort Collins real estate is our life, and we'd be happy to help you settle down here!