Northern Colorado is one of the most desirable places to live in the country. And making a home here is easy because you have everything you need to live a comfortable and fulfilling life. But one of the most stressful things about moving to a new city is making new friends.
Oftentimes people decide to move to Northern Colorado because of the active lifestyle and beautiful surroundings, but unfortunately, they have no family or friends close by to spend their free time with.
So, how do you make new friends in Northern Colorado? Here are the top 7 easy ways to build relationships and create your own cozy community, no matter if you've moved here with your family or by yourself.
Bar or Brewery Scene
Let's face it, bars are the easiest places to meet new people, especially if you're single. And luckily for you, Northern Colorado is packed with great bars and breweries. Tuesday, Thursday, Friday, and Saturday evenings are typically the busiest times, so make sure you hit that local bar as soon as you find a chance. 
Join an Outdoor Group
As you already know, Northern Colorado is known for its active lifestyle and outdoor activities. So, one of the best ways to meet new people here is definitely to join an outdoor group and go hiking or biking together. Facebook has so many different groups that could be exactly what you're looking to do.
Volunteer
Consider doing volunteer work in your new city if you want to meet new people. Find somewhere to volunteer, and you'll get to meet people your age with similar interests. Many people who move to Fort Collins and Northern Colorado are looking to give back in some form or fashion. Get involved with the community and give your time freely.
Join Local Groups for Mothers / Fathers
Making friends as a parent might be a little bit more challenging, but it's still very much possible. For example, you can join local groups for mothers/fathers and meet like-minded parents there. Again, Facebook is a great starting point here.  
Old Town Square on Weekdays and Weekend Days
Old Town Square is the heart of Fort Collins. It is often packed with people and fun activities, so it's a great opportunity to make new friendships. Whether you're a single young adult or a family, you'll be able to find your tribe here. For instance, there's a fountain with lots of parents and children during warm summer days, so all you have to do is be there!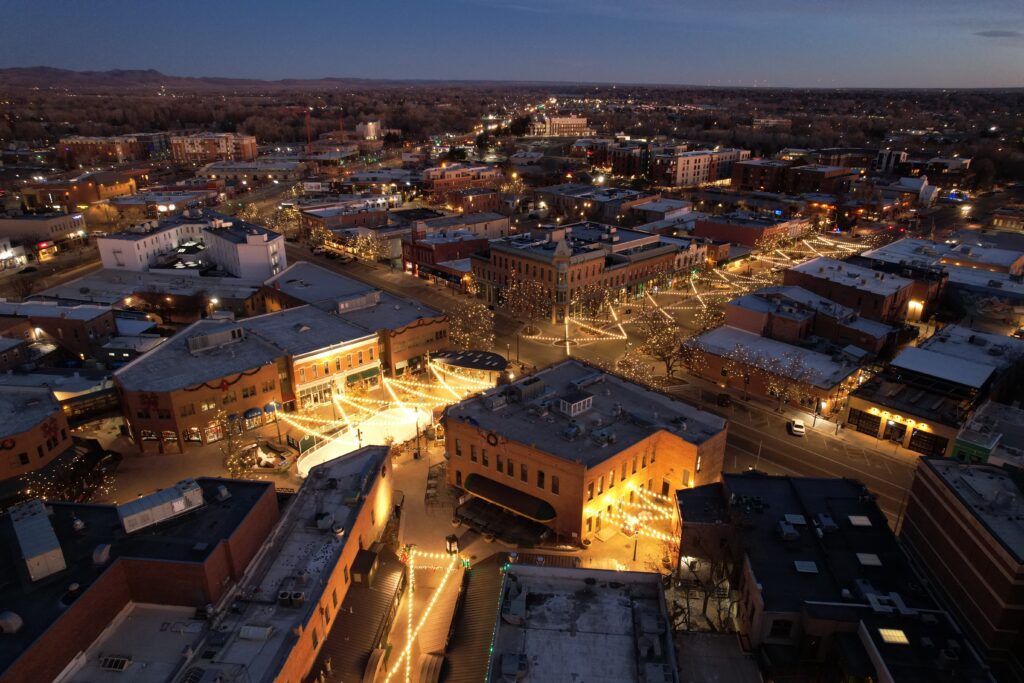 Dog Parks and Parks
Dog parks are a great place to meet and connect with new people locally. As we've discussed in other articles and videos, Fort Collins and Northern Colorado is BIG dog place. If you have a dog, head to one of the MANY dog parks and get to making friends!
Through School Extracurricular Activities
One of the most common ways to make new friends as a family is through school's extracurricular activities and sports. It's a great way for your children to stay active and meet other kids in their new school, but it's also a unique opportunity for you to connect with other parents. 
As you can see, there are a bunch of different ways to make new friends in Northern Colorado, but you HAVE to be intentional. So, don't be shy, go out there and talk to the locals. You won't regret it because people are very warm, friendly, and outdoorsy here.
If you need any help with settling down in Northern Colorado, you can count on the Soukup Real Estate team to assist you with everything you need! We're professional real estate agents with years of experience in helping people like you make a home here. Northern Colorado real estate is our life, and we'd be happy to help you start your new life here!