Part II of the III part series. There are many good spots to grab a bite in Fort Collins. It used to be "most restaurants per capita in the country". I am not sure if it really every was, but it was always cool to say as a know it all high schooler. Now, upon Google search, Fort Collins is no longer even in the top 10 of restaurants per capita, but there are most definitely plenty of good ones to choose from.
I need to put some caveats here because there are so many good restaurants here in town. I did NOT include any franchises that did not start here. If the restaurant was on my top 10 breakfast list, it did not get a second appearance. I tried to only include one of each genre, aka if it was a sandwich or burrito/taco joint, only one got in.
So let's begin:
Coopersmiths
Coopersmiths one of the best lunch/dinner patios in the square. Watch the fountains or Thursday night concerts downtown while enjoying your meal. I put it here for lunch mostly because that is when I find myself eating here the most. They've got award winning beers and delicious home made root beer and cream soda for your drinking pleasures. Wonderful burgers and fantastic sweet potato fries. The downtown joint is a must if you're walking around looking for a place to eat.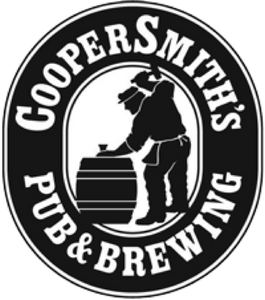 The Moot House
The Moot House – if you've been in business long enough, you've surely found yourself meeting a client for lunch here. There is no more salad bar (man, was that amazing), but whatever you choose off of the menu will please. They always seem to have amazing specials which should become staples, but I like surprises so, keep them coming. Located in midtown, it's the perfect meeting place is you're north of Prospect folk meeting those south of Harmony folk.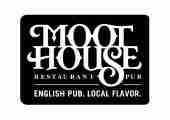 DC Oaks
DC Oaks – with roots coming from #4 (even the booths come from there), but new flair and a great staff. DC Oaks came in and showed what good eating in SE Fort Collins can look like. I'm in love with the peanut butter and jelly burger and if you don't like it, you're wrong. Short waits, a great atmosphere, just the right amount of menu options, DC Oaks is here to stay.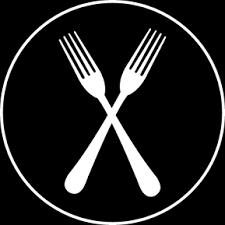 CB and Potts
CB and Potts – Closed their Elizabeth location (bummer) but have a great spot at the mall and Collindale Golf Course. I've been going to Potts since I was old enough to remember. The Monte Cristo is a dessert lunch sandwich and Potts does it well or if you like something spicey, the Santa Fe burger is great. The collindale location is pretty funky as you've got golfers going in and out but not really there to eat, so if you want a good restaurant experience, go to their location at the mall (it's only minutes away).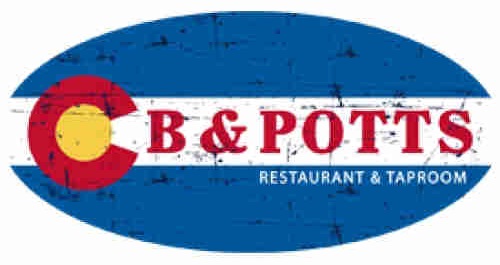 415
415 – I'm not sure why this place isn't ALWAYS buzzing for lunch. It's a great downtown location. Parking isnt bad for a downtown restaurant. Separated by small, large and shareable plates, you will find yourself with as much or as little food as your hearts desire. Delicious steak sandwich and BLT.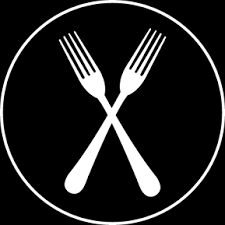 Blue Agave
Blue Agave – I've only recently visited Blue agave for lunch. A bit pricey for your Fort Collins casual lunch. If you want to treat someone to hip Southwestern style restaurant in the downtown area for something special, Blue Agave will rock it for you. Don't be like me though and order fajitas, what a goober I am, they light the pan on fire and everything like it's your 12th birthday.
The Rio
The Rio – What is there to say? It's Fort Collins, it's The Rio. It goes on the list. However they marinate their steak, they need to bottle it and sell it. Phenomenal. Chips and some amazing Salsa to get you going, and a Margarita for your early work day Friday start of the weekend bevy.
Dam Good Tacos
Dam Good Tacos – Good luck finding the place. You feel like your part of a secret society going to lunch here. And it's a secret society you want to be a part of. If you are in the school of branding, Dam Good Tacos got screwed by Torchy's Tacos and was forced to rebrand to DGT. I continue to call it by it's quality of tacos, Dam good tacos.
Aloha Coffee and Grill
Aloha Coffee and Grill- Another fun place to find and enjoy. The plates and creations Aloha provides is mouth watering. Chicken over rice or possibly breakfast? Hmm Aloha is a spot you should go with a friend who has been there a time or two and knows how to order. Everything is good, but everything is better when ordered right.

Back Country Delicatessen
Back Country Delicatessen – It was between Back Country and Obees for this final spot. Both have amazing fresh sandwiches. Back Country wins out because their employees I think remember EVERYONE's name. They make you feel very welcome and they are grateful for your business. It's also downtown in a cool building, which will always beat out a strip mall location. Get the Rueben and ask for extra dipping sauce, or just get the dipping sauce and drink it, either way, you win.
Honorable mentions: Big City Burrito, Obees, Serious Texas BBQ