Moving to a new city is a big deal. It's exciting, emotional, and stressful. But there are certain things you need to consider when looking to relocate to a new area. Here are the nine most important factors to take into account.
Cost of Living
One of the most important things to consider before moving to a new city is the cost of living. That includes housing/rental prices, food, taxes, insurance, and schools. So, when you're looking for a new city to move to, make sure you look into the cost of living before you make your decision. Here is a great video on the Cost of Living in Fort Collins Colorado.
Size of the City
The size of the city is the next factor to have in mind when looking to move to a new city. Do you want to live in a big metropole or a small city? Make sure you know what you're looking for first. Do you want to live in Haxtun, Colorado – population 975 people or the most populous city in Colorado, Denver – population 711,500 people . Or maybe somewhere in between.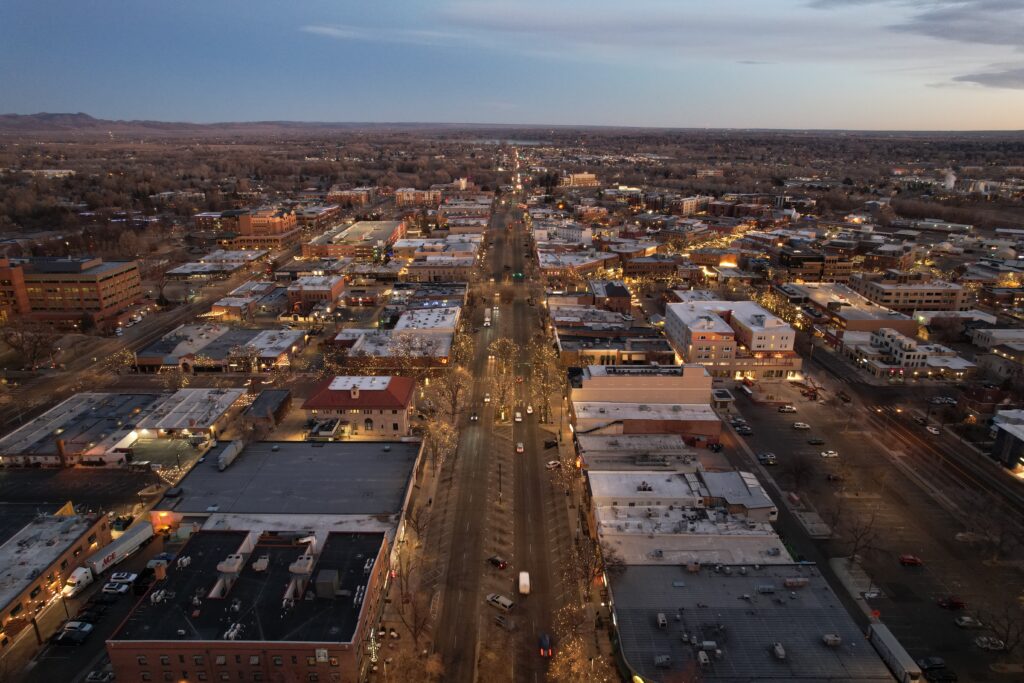 Housing
As we mentioned, housing prices contribute to the cost of living, so it's an important thing to consider when looking to move to a new city. Whether you decide to rent or buy, you need to understand the housing prices for different neighborhoods and cities. Once you know the pricing range, you can weigh out your options. Don't forget to include Hazard insurance and property taxes. They can vary dramatically between states and regions. Property taxes are extremely high in the midwest and insurance is super expensive throughout Tornado alley.
Don't JUST look at the prices of homes or rental rates. Look at the entire picture for your "housing" expense.
Traffic
No matter if you want to live in a small community or a more populated area, traffic is inevitably going to be a major deciding factor. It's going to impact how long you travel to work or how much time you need to run your errands. Remember though to take into perspective the forums you're looking at.
For example, folks who have lived in Fort Collins for more than 20 years think the traffic here is CRAZY! While folks who have moved here from more populated, heavier traffic areas believe the "traffic" is laughable. Always consider the source for how bad the traffic is.
Schools
If you have kids, you're definitely going to want to look at schools. It is probably one of, if not the biggest deciding factor for relocating family. Ranking websites are hard to decipher and you will want to dig in further and jump on some forums discussing the schools for each area. Look at curriculums, student to teacher ratio, safety, and graduation rates to try and understand each school district.
Health and Lifestyle
Depending on your lifestyle, you're going to want to live in a city with lots of fitness and recreation opportunities. Whether you're into gyms, sports, or outdoor activities, make sure you do your research for every city you potentially want to relocate to.
Also look at weather patterns, temperatures and climates to understand TRULY how often you will be able to go outside. There is a reason there are indoor tunnels in Minnesota. Place is an ice palace during the winters.
Safety
One of the most critical factors is safety. You want to live in a safe and peaceful city, especially if you're moving with children. Make sure you research the crime rate in your desired area before you set out to move. Crime rates and statistics can help you understand the per capita crime rates and compare different areas.
Job Prospects
When looking to move to a new city, it's important to find a place that offers a lot of career opportunities and a diverse economy. Even if you already have a job and you're planning on working remotely, you still want to make sure your new city has a strong economic base. It is best to avoid a "one trick pony" city. One that relies HEAVILY on one industry or once company. If that industry or company suffers, the city will subsequently suffer.
Entertainment Scene
Last but certainly not least is the entertainment scene. Let's face it; everyone wants to live in a fun and lively place. So, find a city that has exactly what you need. For instance, if you're into hikes and mountain biking, look for cities surrounded by mountains and nature. If, on the other hand, you want to live in a city with a great nightlife scene, look for bigger cities with lots of social activities going on. Pro tip – look at the close times of some of the most popular establishments in city during the week and that will help you understand the night scene better in each area.
Those are nine key things to consider when looking to move to a new area. We hope you have a better idea of what you're looking for now. If Fort Collins, Colorado, is one of your top options, you can count on us to answer all your questions regarding our charming little city!
The Soukup Real Estate team is a team of professional real estate agents with years of experience in helping people move the area. Northern Colorado real estate is our life, and we'd be happy to help you find the place of your dreams!